February 7, 2023
Winter Advance 2023
This special edition of Advance celebrates PT Redpath Indonesia's 40 years at the PTFI project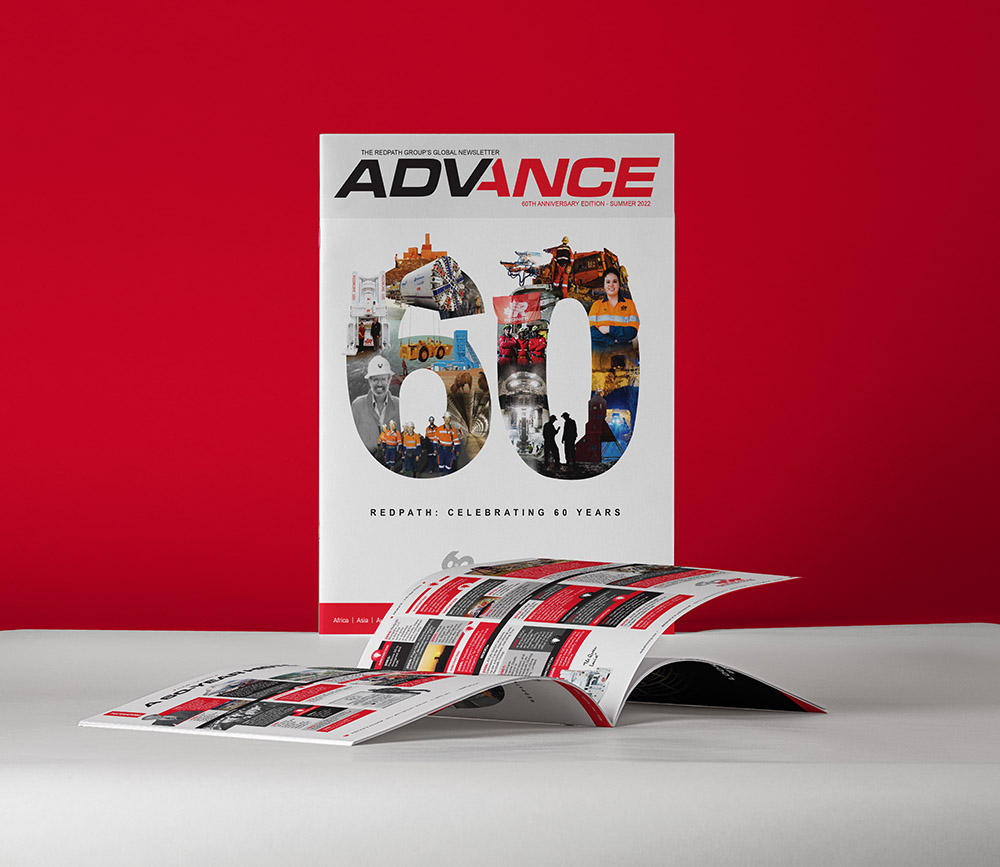 August 12, 2022
Summer Advance 2022
Special 60th anniversary issue. Take a journey through our 60-year history, highlighting people, projects, breakthroughs and challenges.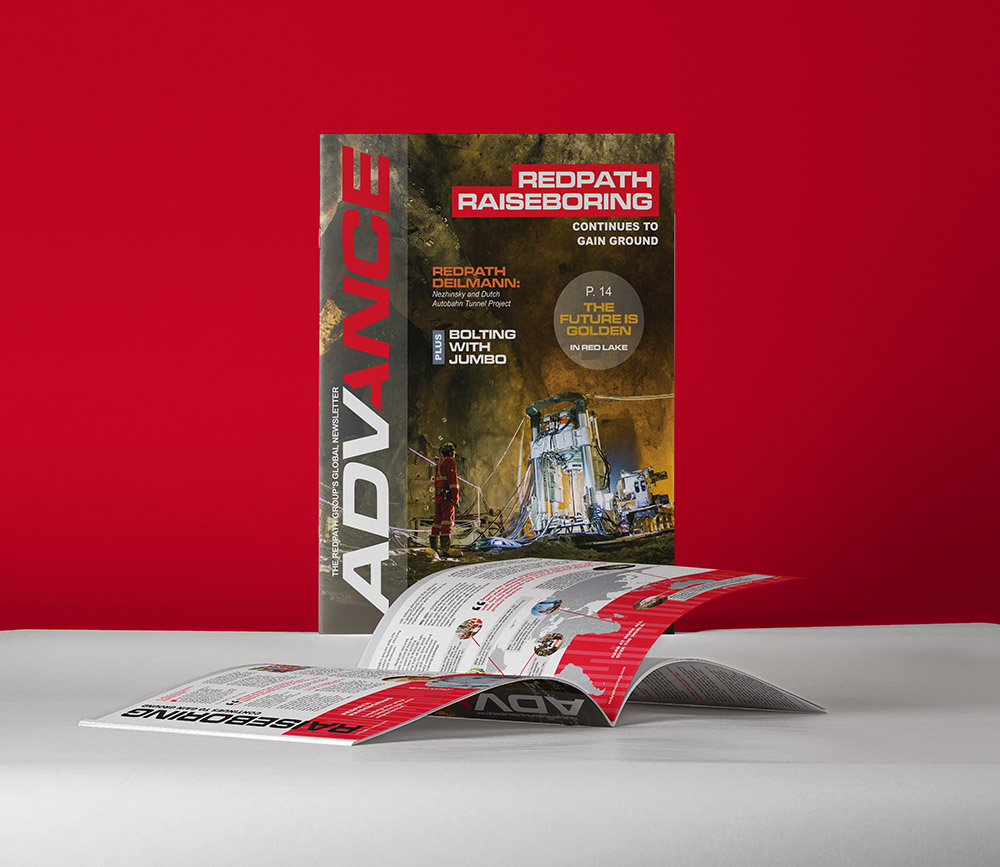 December 2, 2021
December 2021 - Advance
Special raiseboring feature! Also included: Updates on Redpath's activities around the world, our split-feed jumbo experience, and a Q&A with three female Redpathers in Indonesia.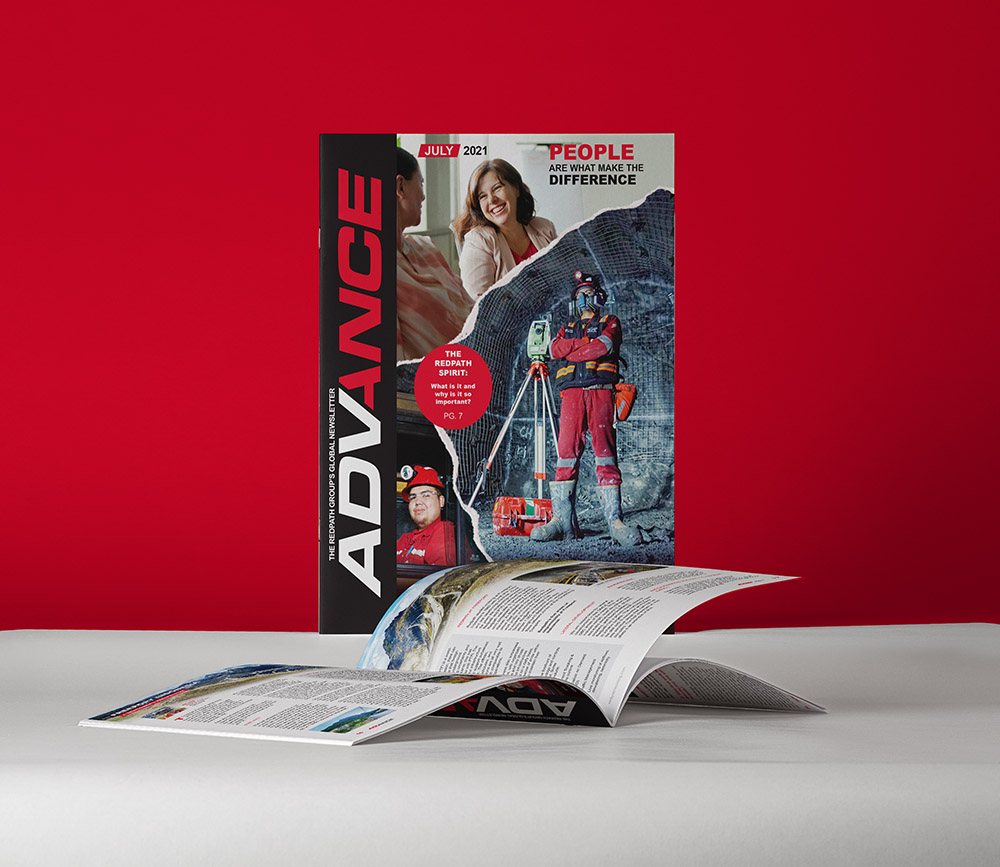 July 2, 2021
July 2021- Advance
Special issue on Redpath's people and "The Redpath Spirit", along with the lates updates from Freeport Indonesia's (PTFI) Grasberg Block Cave, the Konrad Mine in Germany, the Zondereinde Mine in South Africa and the Rothsay Gold Mine in Western Australia.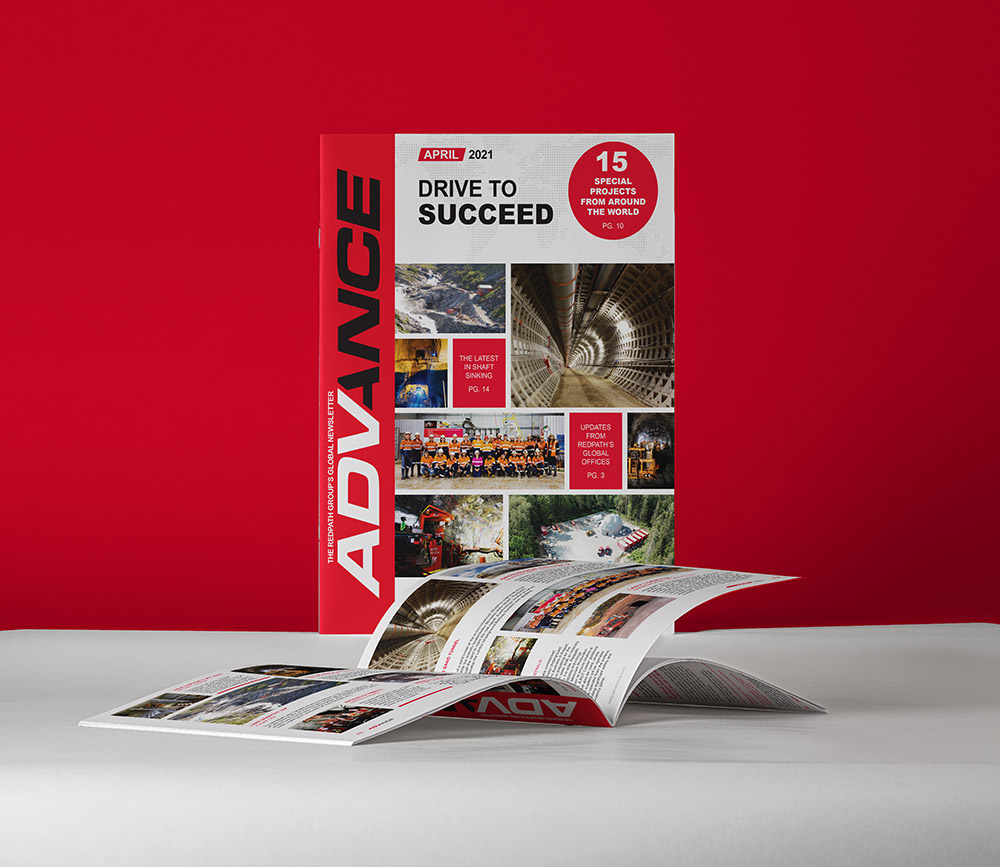 April 1, 2021
April 2021 - Advance
Innovative approaches are a Redpath hallmark. Read about our project wins and drive to succeed as we highlight some of our best projects around the world.